Starlogger Accessories


6103-1 Starlog Field Termination Strip & Mounting Frame
A Field Termination Strip (FTS) is normally added to a Data Logger to simplify instrument connection. The FTS extends a Data Logger's signal connections to a row of numbered screw terminals. These terminals, mounted on a printed circuit board, make it easy to connect and disconnect instruments to and from the logger on site. An FTS is a welcome option when logging projects use more than one instrument. The FTS provides mounting facilities for reference resistors and additional signal filtering and conditioning components. It also has a facility to differentiate one logger site from another, called site ID. The FTS is available with a steel frame that is designed to fit within the weatherproof enclosure. The FTS mounts onto the steel frame with hinged clips, allowing the FTS to be swung clear of the frame for on-site installation and maintenance or wiring.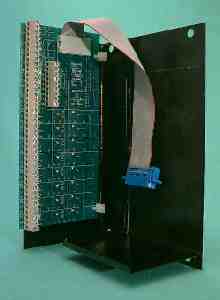 The lockable weatherproof enclosure protects the Starlog Data Logger from moisture, wind, sun, and would-be vandals. The o-ring built into the lid makes the case airtight and watertight, and the robust ABS plastic is ideal for outdoor use. Signal cables enter through glands in the base of the enclosure and the purge valve is useful for installations requiring a vented pressure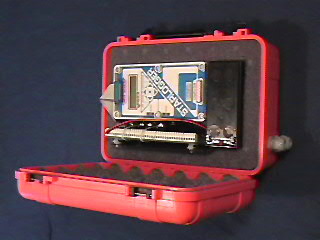 UNIDATA is pleased to announce the preview release of 'Starlog V4'. This new generation Windows software package programs, unloads and tests the Starlogger & Prologger loggers as well as the Starflow & DWLR instruments.
Starlog V4 is the perfect tool for use with laptops for field data collection, field logger testing and data display. StarlogV4 supports dial up connections as well for use in the lab or office.

Starlog V4's test mode allows real time text and graph views of scheme data as well as general logger information.
PsiLog software is designed to work with all the Unidata range of data loggers. Installed on the Psion Handheld Computers it provides all the functionality you need to work with your loggers in the field. The Psion Handheld Computer is a rugged industrial computer rated to IP54, designed to be splash proof, dust proof and withstand a one meter drop onto concrete. Features include instant on, a grayscale LCD display that is clearly visible even in direct sunlight, and up to 40 hours operation on two AA batteries. When compared against laptops, with screens that are nearly impossible to view in sunlight, and batteries that often last for 2-3 hours at best, the Workabout is clearly an ideal computer for work in the field. The Workabout comes with 2MB RAM as standard, enough for 13 full (120K) Starlog unloads and it can be expanded using Solid State Disks (SSDs) by 16MB for a total of 67 full unloads.